29 November 2018
Kaspersky Industrial CTF 2018 Qualifications Results
On November 23-24, Kaspersky Lab ICS CERT held the online qualifications round of the fourth annual Kaspersky Industrial CTF. A record number of teams took part in the qualifications round of Kaspersky Lab Industrial CTF 2018. Initially, about 1,200 teams registered from more than 20 countries, including the US, Germany, Turkey, Egypt, Iran, India, Vietnam, Indonesia, Singapore, and Japan. When the CTF began, 443 teams participated in the qualifications round, of which 130 teams were able to accumulate points. Teams from Russia, Romania and Japan took the lead in this round.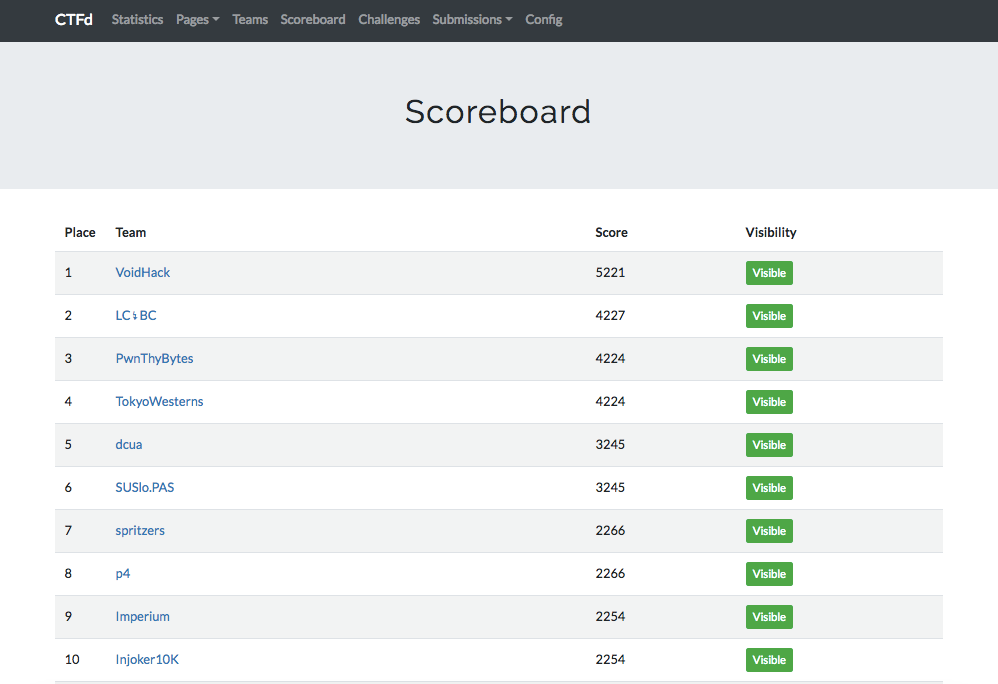 The qualifications round consisted of 10 tasks in reverse engineering, web vulnerabilities, network protocols, etc. Participants scored points based on the difficulty level assigned to each task. To make things more interesting, points awarded for each task depended on the number of teams that had successfully completed that task, i.e., the more teams completed a task, the fewer points were awarded for it.
TokyoWesterns (Japan), a team which had made it to last year's Kaspersky Industrial CTF finals, was the first to score. Soon after that, PwnTheBytes (Romania) moved into the top position. After leading the contest for over eight hours, the team was overtaken by LC BC from Russia. Just two hours before the qualifications ended, VoidHack (Russia) took the lead and proceeded to win. LC BC took second place, and third place was shared by PwnTheBytes and TokyoWesterns , which had earned an equal number of points.
The four teams with the highest scores have been invited to take part in the Kaspersky Industrial CTF 2018 finals, which will take place in April 2019 at the Kaspersky Security Analyst Summit (SAS) in Singapore. The finalists' travel and accommodation expenses will be covered by Kaspersky Lab.