14 December 2018
Kaspersky Lab and Fraunhofer IOSB conduct another joint training
On Dec 4 – 5, 2018 Kaspersky Lab ICS CERT and Fraunhofer Institute of Optronics, System Technologies and Image Exploitation (Fraunhofer IOSB) conducted their second "Advanced Industrial Cybersecurity in Practice" joint training course. The course was held at the Kaspersky Lab training facilities in Ingolstadt, Germany. David Meier, an engineer and trainer from Fraunhofer IOSB, was conducting the session. David was joined by Evgeny Goncharov, head of Kaspersky Lab ICS CERT, and Christel Gampig-Avila, Educational Programs Manager at Kaspersky Lab ICS CERT. This time the participants included partners and university students, as well as in-house presales team members from Italy, Germany, and North America / Canada.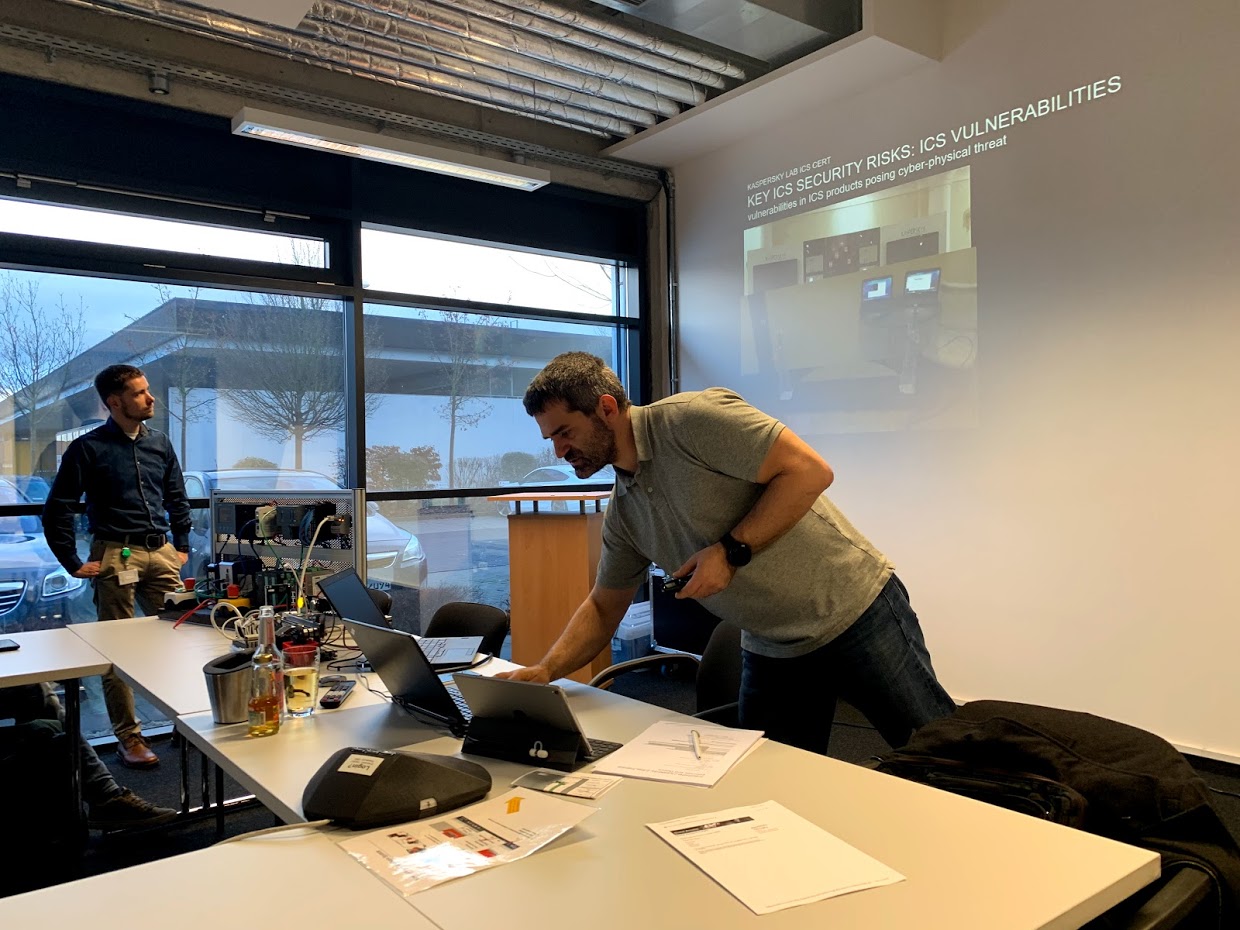 Evgeny explained what an ICS CERT is and described how the team conducts incident response and research, including vulnerability analysis, forensics and so forth. "In today's world security professionals and managers are aware that industrial facilities and systems are directly under attack. Our team conducts forward-looking research into current and future vulnerabilities and threats. We also provide solutions for organizing secure industrial environments." Christel welcomed the participants and emphasized the value of ICS security training worldwide: "you have gathered from different countries here in Germany. This underlines how important ICS security is now everywhere around the world. It is good for us to learn together and then share experiences from our different countries."
David's focus was on theory followed immediately by live demonstrations and hands-on exercises conducted on a demo stand provided by Fraunhofer IOSB. "The demonstrator was very helpful to understand the architecture and the functionality of the scenarios we discussed," noted one of the participants. "People learn best by doing," said David, "so we have created a demonstrator that allows us to show how attacks occur and then our students can complete hands-on exercises to fully master the concepts we discuss."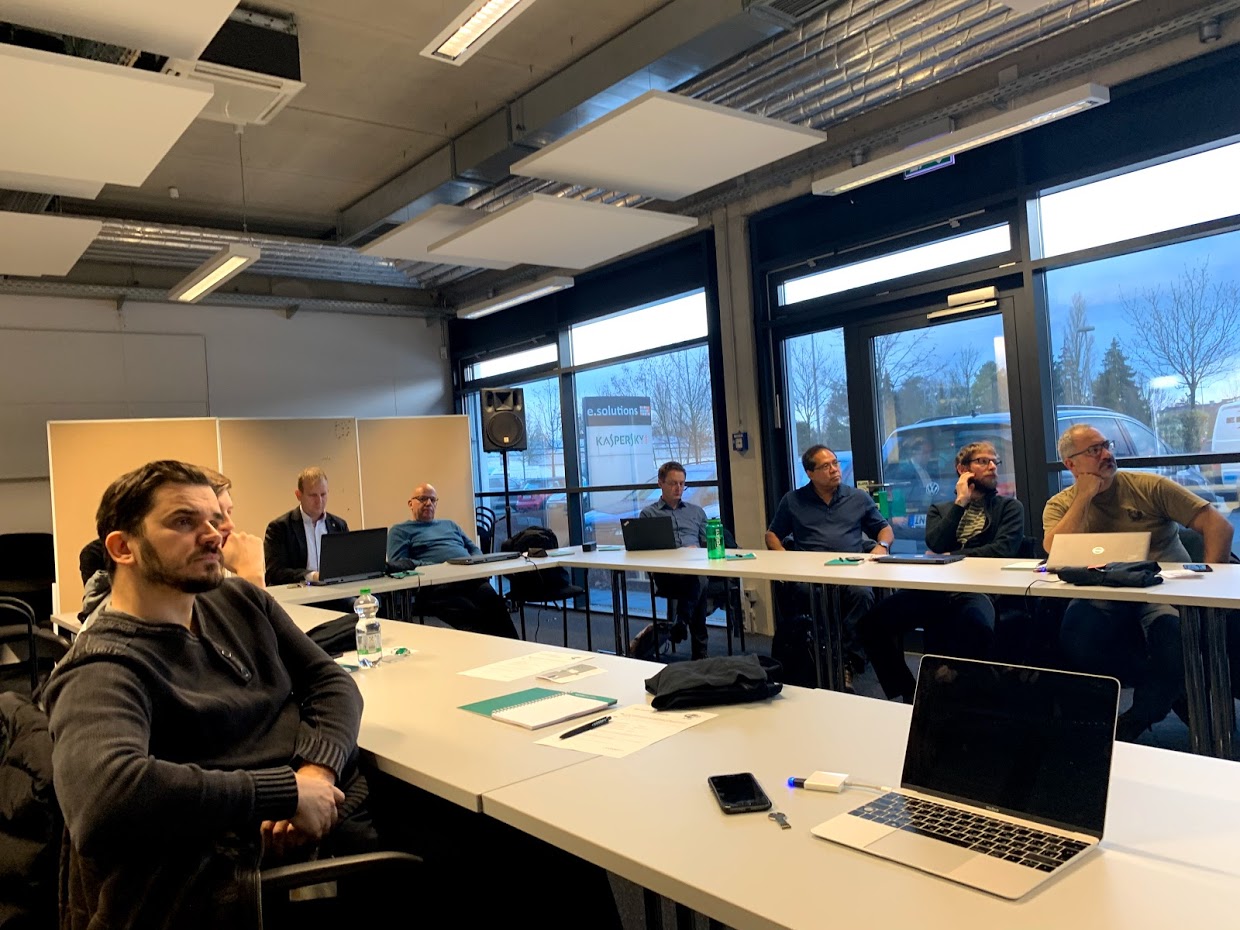 Overall, it was a very busy two days. "The course is a great overview on operational processes for security management in industry," wrote one of the participants. Some of the participants also asked for yet more hands-on sessions, as well as in-depth information about Kaspersky Lab ICS solutions, both products and courses.
Our next joint "Advanced Industrial Cybersecurity in Practice" training session will take place on March 12-13, 2019 in Karlsruhe, Germany, hosted by our partner Fraunhofer IOSB. We will continue adding to the content based on the participant responses. To find out more and to register, please visit this page.